Move Eyewear
These modern spectacles with high visible NEON orange parts are designed for good comfort and sportive look. With angle position adjustments for temples and wrap around lens excellent individual protection is ensured. The coating "Sightgard"  has anti-fog and anti-scratch properties.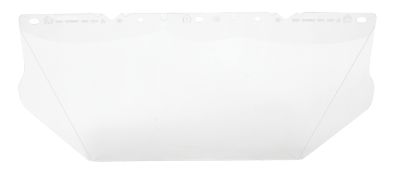 V-Gard® Visors PC for General Purpose
MSA polycarbonate visors reliably protect against impact, chemical splash and UltraViolet radiation. They are the perfect solution for general and basic applications and can be worn with helmet-mounted ear muffs.