Altimeter Goggles
The Altimeter helps take the risk out of eye injury whether working with chemicals, sanding, building or more. Its hybrid design makes it ideal for universal use; its thoughtful features and durable construction make it ideal in hazardous environments. Comes with a split headband and a set of temples.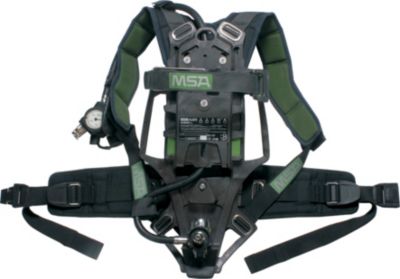 Preset: AirMaXX and eXXtreme
For high-frequency and extended SCBA wear, maximum user comfort translates directly into increased performance and good health. The AirMaXX SCBA preset combines premium ergonomic features with advanced technology to provide the best experience in SCBA wearability available today. The ergonomically designed and optimally balanced AirMaXX backplate is adjustable to fit all body sizes. This works in conjunction with the premium S-swing shoulder pads and swivelling hip belt to distribute weight evenly while increasing freedom of movement. Stress and fatigue are reduced as you perform your job without restrictions. The AirMaXX stays with you even when you are turned upside down. The alpha SingleLine pneumatic system integrates warning signal, second connection and gauge in an easily accessible manifold at your shoulder. The optional alpha Personal Network offers further electronic and telemetric monitoring and communication capability. If you are using your SCBA frequently, for long periods at a time or require absolute concentration in your work, the AirMaXX is the system of choice. The continuous exposure to flames and heat from recurring hard training takes an especially hard toll on equipment. The eXXtreme preset utilizes special materials to reduce maintenance and cost of ownership of critical components that would otherwise require frequent replacement in such extreme applications. The harness is made from extra heavy duty and non-flammable aramid fibres. The air line is protected from fire and heat by insulating tunnels on the shoulder pads. With the rapid cylinder exchange coupling alphaCLICK, the cylinder is simply snapped onto the pressure reducer. Trainers and others who work in repeated high-heat and flame circumstances choose eXXtreme.