Join
MSA Safety

at A+A!
Hall 6, Stand H29
5–8 November 2019
Düsseldorf, Germany
Join MSA Safety at this year's A+A Trade Fair in Düsseldorf to discover our latest safety innovations and safety platforms.
Take part in our sweepstake to win a new V-FIT Harness and V-Gard® H1 Safety Helmet, read more about our latest safety innovations, and have your say and provide feedback in our industry survey.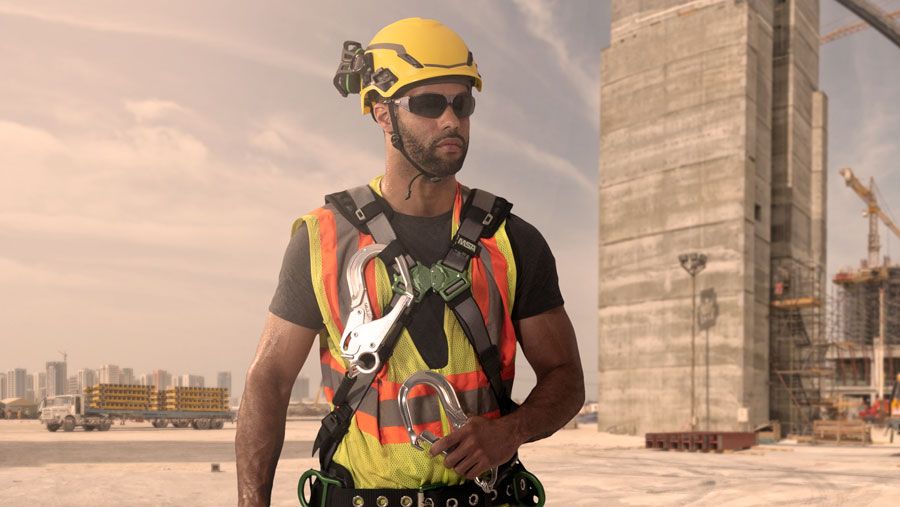 End-to-End Safety - how collaboration can help prevent falls
With the advanced fall protection and PPE systems now available, and a good understanding of how to mitigate risk, accidents when working at height should be significantly reduced. But helping to safeguard work at height operatives relies on all stakeholders playing their part.
Technology transforming safety for workers and communities alike
Improving safety isn't just about reducing workplace risks within industrial and process environments; it's also about safeguarding neighbouring communities and environments.
Plus don't miss:
Safety io highlight tour on the MSA stand throughout the duration of the show
Visit our demo truck outside to see, touch and experience our amazing safety products, protecting lives around the globe (Outdoor area Hall 7 / 7A-01).
Join our safety expert at the show on 7th November (10:00 – 12:30, 1st Floor, Room 8) for a dialogue on permeation risks and respiratory protection.