MSA Bristol X4 Premium
The MSA Bristol X4 Firefighting Protective Clothing is designed to ergonomically fit the wearer, reduce bulk throughout the garment, and minimize the weight carried by the firefighter. It does this while incorporating unique safety features such as the integrated rescue sling and DRD system. Premium comfort for structural firefighting developed with the end users to fit purpose.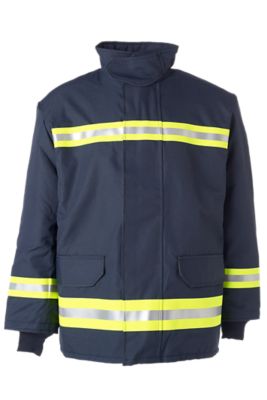 B-Tech
B-Tech is MSA Bristol's entry level for a structural firefighting coat and trousers to EN469 Level 2. The short style coat is designed with ergonomic fit. The trouser measurements provide adequate overlap, so that there is no gap between coat and trousers when bending. That is the ideal fire protective clothing solution for industrial users or markets where price is the main driver but a quality product from a proven and trusted manufacturer is still sought. With a nod towards ergonomics and 28 male and female sizes, this is more than just an entry level garment range.