Featured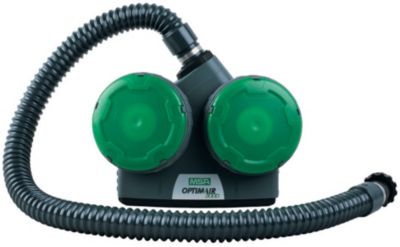 OptimAir® 3000 PAPR
With three possible configurations, the OptimAir 3000 offers versatility, ergonomic design and state-of-the-art features. The unit features a microprocessor-controlled, variable-speed motor to ensure the user gets an optimal amount of air. The respirator features one-button operation and weighs less than 1.5 kg for convenience and freedom of movement. When used with a hood, the unit's alarm is sent through the hose and can be heard in loud environments, while the five-level battery indication signals how much life the battery has left. Automatic calibration, long-life battery and shower-proof design makes the unit convenient and practical.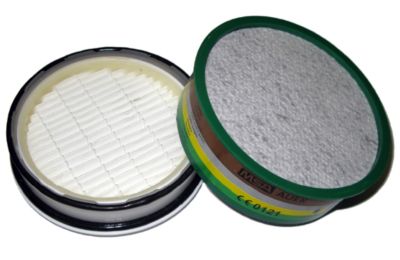 OptimAir 3000 Filters
TabTec® filter technology a carbon tablet rather than granules. The result is a compact, lightweight filter. The Particle filter features now the new high performance PlexTec technology. Three filters (Particle, A2 and ABEK] can be used in combination to give you five levels of protection, by using an exclusive stackable filter system.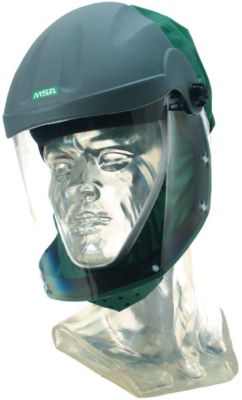 OptimAir® 3000 Accessories
A wide variety of accessories is available to suit your own custom requirements. Choose from our complete assortment of full face masks, hoods and visors to meet your individual specifications. full compatibility of all accessories wide range of approved headpieces
Affinity 1100 Disposable Mask
Effective, reliable and economical, the cup-shaped Affnity 1100 is available in FFP1, FFP2 and FFP3 versions. It protects against most penetrating solid and liquid aerosol particles, depending on which class of filter isused. The specially selected filter media provides excellent effciency and enhanced durability. The cost-effective unit also comes in a special odor-removal version that offer relief from low concentration levels of acid gases (including HF).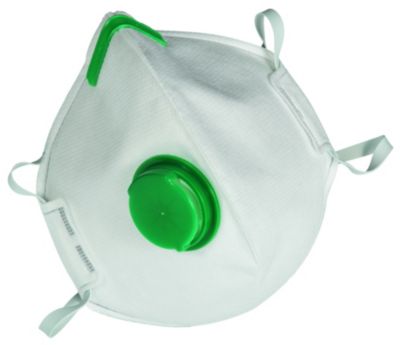 Affinity 2100 Disposable Mask
With its high-performance thin and light filtering media Affinity 2100 is the new generation of flat folded disposable respirators from MSA. Affinity 2100 offers effective protection against penetrating solid and liquid aerosol particles present in various work environments. Meeting the requirements of EN 149:2001, the different types of mask conform respectively to protection levels FFP1, FFP2 and FFP3.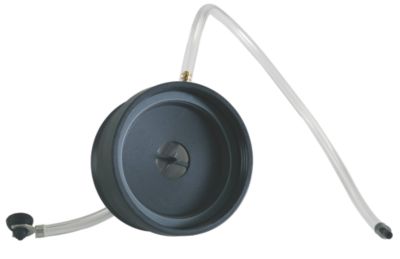 Fit Test Adapters
MSA offers a variety of fit testing adapters including: * APR Adapter: designed for use in non-IDLH environments and is NIOSH-approved. * Advantage® Fit Test Adapter: allows quantitative fit tests to be performed on bayonet cartridge style respirators (i.e., Advantage 200LS Half Mask and Advantage 3200 Full Facepiece Respirator). * QuikChek® Fit-Test Adapter: use with MSA respirators equipped with demand-style Ultravue® full facepieces or Comfo® Classic, Comfo Elite®, and Ultra-Twin® facepieces. * QuikChek® II Fit-Test Adapter: allows quantitative fit testing of any Comfo® II, Comfo Classic®, Comfo Elite®, Duo-Twin® or Ultra-Twin® respirator. * QuikChek® III Fit-Test Adapter: designed for Ultra Elite® full facepieces and attaches to the BMR adapter assembly. The MMR PD Ultra Elite® facepiece requires the QuickChek® IV, which comes with one P100 cartridge. * QuikCheck® IV Fit-Test Adapter: designed for Ultra Elite® and Ultravue® full facepieces with quarter-turn quick disconnect. Includes one P100 cartridge.