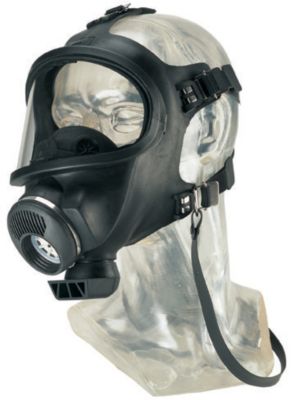 3S Full-Facepiece Respirator
With more than five million units sold, the upgraded 3S Full-Facepiece Respirator offers safety, comfort and durability. The face blank is made of a softer rubber compound (and also yellow silicone in another option) and has a wide sealing frame and deeper chin stop for a snug, comfortable fit. The lens is made of impact-resistant polycarbonate (and silicate-coated glass and Triplex glass in other options) and offers a wide field of vision for excellent viewing. The harness allows for quick donning and removal and achieves a pressure-free fit in combination with a protective helmet. The inner mask allows for optimal air flow and eliminates lens fogging. The mask comes in more than 50 different versions, allowing users to find the perfect mask.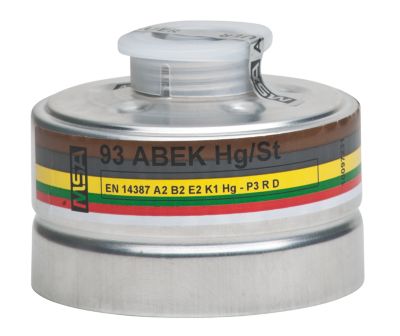 92/93 Combination Filters
The high-performance MSA filters provide strong protection against a wide range of toxic gases and particles  in full accordance with the latest standards. MSA's PlexTec particle filter technology increases filtering surface for easier breathing. Benefits for the user include: safe selection, no mix-ups, economical procurement, simpler stock keeping. Available in gas filter classes 1 or 2, and particles classes 2 and 3, in single or multiple gas range They are using the standard threaded connection EN148-1 and are compatible with all available facepieces equiped with the same thread. The 92 and 93 series of MSA gas filters are in full compliance with the REACH regulation and do not include any toxic materials listed in the European Regulation.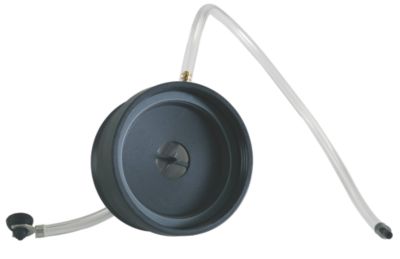 Fit Test Adapters
MSA offers a variety of fit testing adapters including: * APR Adapter: designed for use in non-IDLH environments and is NIOSH-approved. * Advantage® Fit Test Adapter: allows quantitative fit tests to be performed on bayonet cartridge style respirators (i.e., Advantage 200LS Half Mask and Advantage 3200 Full Facepiece Respirator). * QuikChek® Fit-Test Adapter: use with MSA respirators equipped with demand-style Ultravue® full facepieces or Comfo® Classic, Comfo Elite®, and Ultra-Twin® facepieces. * QuikChek® II Fit-Test Adapter: allows quantitative fit testing of any Comfo® II, Comfo Classic®, Comfo Elite®, Duo-Twin® or Ultra-Twin® respirator. * QuikChek® III Fit-Test Adapter: designed for Ultra Elite® full facepieces and attaches to the BMR adapter assembly. The MMR PD Ultra Elite® facepiece requires the QuickChek® IV, which comes with one P100 cartridge. * QuikCheck® IV Fit-Test Adapter: designed for Ultra Elite® and Ultravue® full facepieces with quarter-turn quick disconnect. Includes one P100 cartridge.
MSR 1 and MSR 2
The MSR 1 provides protection against hazardous gases of the types A, B, E and K. The MSR 2 also covers protection against particles (P2). Both devices are packaged in a robust carrying container with a belt clip.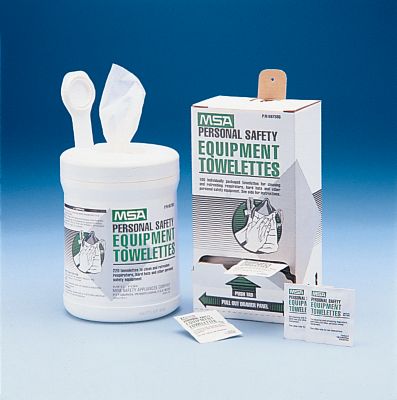 Respirator Accessories
Improve visibility with MSA respirator accessories, including spectacle kits and towelettes. Spectacle kits hold corrective lens in the facepiece while towelettes refresh equipment.
S-CAP Hood
This highly visible, one-size-fits-all yellow hood offers protection against smoke and gas from fires, especially carbon monoxide. The easy-to-use unit dons quickly and features a nose cup for a wide variety of head and face sizes, while the cotton neck seal ensures a tight fit. The high-performance filter offers thorough protection, while the wide lens provides an increased field of vision and the low breathing resistance reduces claustrophobia.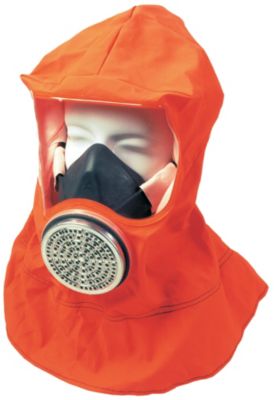 Smokehood
Designed especially for the offshore oil industry, this self-adjusting, highly visible orange hood offers protection against smoke. The one-size-fits-all unit dons quickly and features an elastic neck seal and high-performance filter for thorough protection. The large window and low breathing resistance offer an increased field of vision and reduce claustrophobia.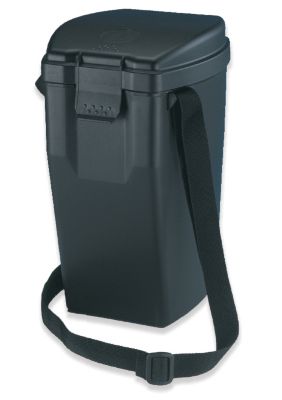 Ultra Elite Accessories
This ensemble contains several accessories for our purpose-built Ultra Elite mask. The options include a spectacle kit, adhesive protective visors, welders adapter, a mask tightness tester, and a carrying case. The sturdy carrier features a carrying strap for convenient access, while a radio communication kit ensures a user can maintain close contact while wearing the full-face mask.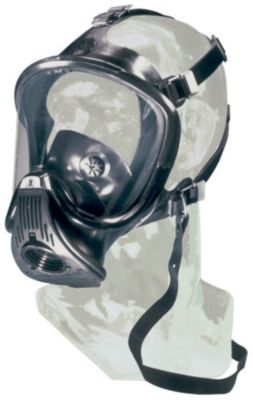 Ultra Elite® Full-Facepiece Respirators
Combining state-of-the-art features with MSA's precision engineering, the Ultra Elite full-face mask is our top model in this range. The ergonomic design makes this a comfortable unit, while the 5-point harness makes it easy to put it on or take it off. The distortion-free coated lens provides a wide field of vision, while the unique airflow prevents lens misting. The face blank has a single-sealing flange and comes in rubber or silicone, while the speech diaphragm makes communication easy to discern. The model has more than 40 different versions, making it the perfect mask for many different applications.