TecBOS.Tech
TecBOS.Tech supports numerous types of workshop, e.g. for respiratory protection, portable instruments, fire extinguishers, vehicles, radio communications and hoses. It is an integrated system solution with maximum efficiency and transparency. The recording of equipment testing dates, upcoming services, as well as the storing of documentation relating to work carried out, spare parts used and test results is managed completely by TecBOS.Tech. By connecting to MSA test benches, the direct testing of equipment, without having to go through any intermediate steps, is made possible.
TecBOS.Tech is available in the bundles Standard, Professional and Premium.
10126009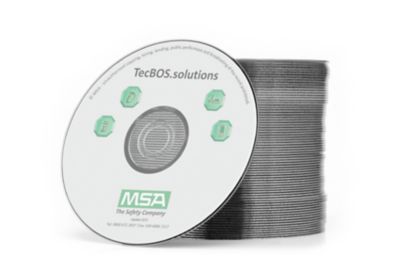 TecBOS.Tech standard initial license
10126021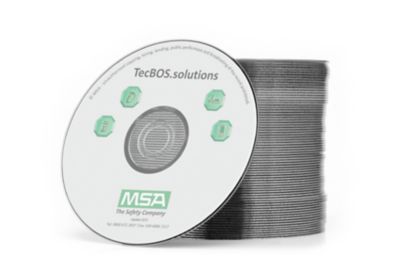 TecBOS.Tech Premium initial license
10126022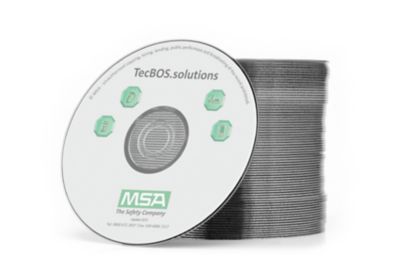 TecBOS.Tech standard subsequent license
10126023
TecBOS.Tech Professional subseq. license
10126024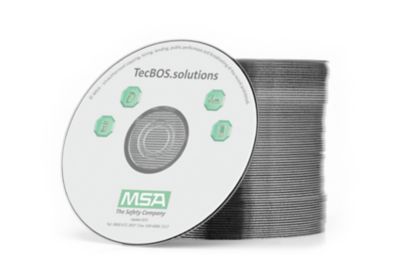 TecBOS.Tech Premium subsequent licence
Tech.Standard
The basic solution for your respiratory protection workshop facilitates management of the entire data volume of executed and existing tests. With the integrated link-up to all MSA test benches (SmartCHECK, ProfiCHECK and MultiCHECK), you get an optimum platform for future tasks. The package includes all required basic modules for equipment testing, monitoring and invoicing of all executed tests incl. spare parts and service management. Additionally, Tech.Standard facilitates documentation of every equipment movement within an organisation or in external organisations.

Tech.Professional
With this expansion of the standard solution, complete equipment stock can be inventoried. In addition to the respiratory protection workshop, it is possible to create and manage other modules (workshops) freely. All basic functions of Tech.Standard are certainly available in Tech.Professional. Additional modules like interval monitoring, defect notification, multiple testing and preparation of data sheets can be integrated smoothly. Moreover, you get access to our optional add-on applications e.g. mobile working (PDA and laptop) for executing manual tests.

Tech.Premium
Our Tech.Premium bundle enables upgrading of equipment and/or clear spare part management by the functions of an inventory management system like inventory monitoring, inventory and overdue orders or goods receipts incl. appropriate stock item entry.

Predefined workshop and device structure
Integrated RFID transponder and barcode technologies
Intuitive data selection on all edit fields
Easy extendable, modular structure
Integration of mobile Windows CE devices (PDA)
Microsoft Office conform export interface
Crystal Reports interface for easy integration of self-designed print analysis and reports
Markets:
General Industry, Fire Service, Oil & Gas
Applications:
Search & Rescue, Firefighting, Confined Space