Featured
ALTAIR® 2X Gas Detector
 All ALTAIR 2X Gas Detectors * Incorporate proven XCell® sensor technology * Enhance worker safety, compliance and traceability * Minimize cost of ownership * Demonstrate rugged durability  Product Options * ALTAIR 2XP Gas Detector with XCell Pulse Technology: H2S  - * Features the first stand-alone bump test, which eliminates the need for bottled gas! * Bump test anytime, anywhere * Based on proven science and patented sensor capabilities * ALTAIR 2XP Gas Detector with XCell Pulse Technology: H2S * ALTAIR 2X Gas Detectors: CO, CO-HC (High Concentration), CO-H2 (Hydrogen Resistant), H2S-LC, SO2, NO2, NH3 and Cl2 * ALTAIR 2XT Two-Tox Gas Detector: CO/H2S, CO-H2/H2S, CO/H2S-LC, CO/NO2 and SO2/H2S-LC
Featured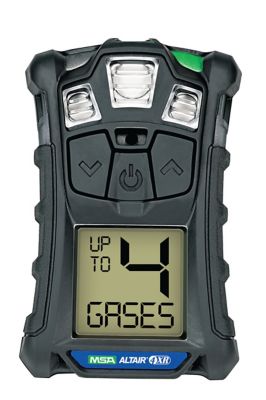 ALTAIR® 4XR Multigas Detector
Outfitted with rapid-response MSA XCell® sensors, the ALTAIR 4XR Gas Detector is the toughest 4-gas monitor on the market and is backed by a 4-year warranty. The ALTAIR 4XR can also provide real-time incident awareness to team members, supervisors, safety managers and others when paired with the MSA ALTAIR Connect app via a Bluetooth® wireless connection.
Featured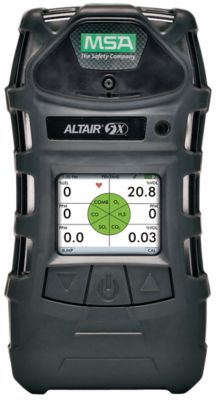 ALTAIR® 5X Multigas Detector
The ALTAIR 5X Gas Detector is capable of measuring up to 6 gases simultaneously and is now available with integrated PID sensor for VOC detection. Driven by advanced MSA XCell® Sensor Technology,  the ALTAIR 5X Gas Detector delivers  faster response time, better stability, accuracy, longer service life, and cost savings over the life of the instrument.
Featured
MSA Link Pro Software
MSA Link Pro Software lets you easily and proactively manage your gas detection fleet. Program offers efficient setup and configuration with dashboard alerts as to all conditions, as well as calibration gas and expiration warnings. Query data, print or save reports including gas exposures incidents; system can be set up to automatically send email exposure alerts. Generate session logs, including periodic as well as calibration and GALAXY GX2 System bank data. Program sends scheduled emails from master test stand based upon detector conditions and events. Directly input your data and filter results live.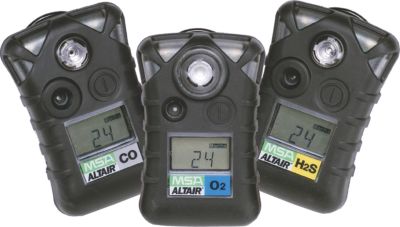 ALTAIR® Single-Gas Detector
Designed for superior lifespan—patented sensors operate for over two years—and high performance, the ALTAIR Single-Gas Detector is the smart choice for market-leading, cost-effective gas monitors. Features sensor options for carbon monoxide, hydrogen sulfide, and oxygen coupled with LED/audible/vibrating alarms. Superior dust/water protection, high RFI resistance, and one-button operation provide heightened safety, plus increased durability and ease-of-use.