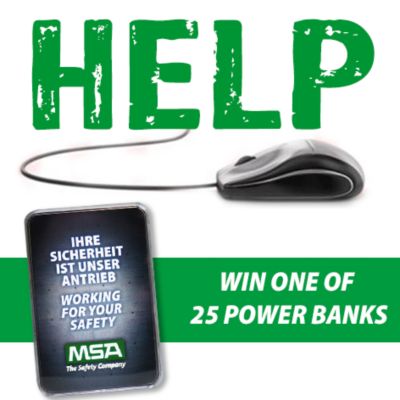 10 minute online survey to collect feedback
about MSAsafety.com!
Click on this link and answer the anonymous survey about your current experiences with MSAsafety.com and your preferences for receiving digital information.

To thank you for your time, MSA is giving away power banks for smart phones/tablets to the first 25 customers who complete the survey! If you want to be entered for this, please send a postal address where you could receive yours, to the email address at the end of the survey.

Thank you.